I've been lagging in the posting department & I apologize. The last couple of weeks have been so busy, getting ready for our new arrival. Why does every pregnant woman turn into a clean freak in that last month?? lol My body is getting ready for those late night feedings......... I say this b/c is 4:34 am and I'm posting pictures! heehee.
I cannot wait to share her with everyone! Keep checking back!!!
Kailey had her first horse back riding lesson today, and shes in love! This is "Fred". Fred is a sweety! I know if Kailey could, she would have put him in her pocket and bought him home with her. If she caught me on the right day, I might not even notice she bought a horse home!! lol.
This was the first time in awhile I've bought the camera out to capture some images of the kids........... its much more difficult to bend down when you have 20 extra lbs strapped to your stomach. But, I'm reminded every time I upload my pictures, how much I LOVE taking them. I love capturing the little things. Childhood is such a magical time, but yet it goes by so quickly.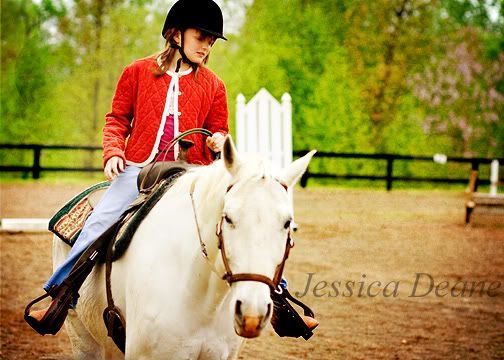 The dandelion! ha...... Who doesn't remember blowing a dandelion? These beautiful flowers (weeds) amazed me as a child. I can remember running through my Granny's front yard finding all that I could so I could blow them & make a wish. If they all came off on one blow, your wish would come true. It was such a simple thing, but I found it special. Little did I know I was spreading those seeds everywhere, and that meant more beautiful flowers next year! :) Now I see them and think...... goodness we have weeds in our yard! I hope when you see this image, you remember the wonderment that a dandelion holds :)