Well.... last night I finally did it. For those of you who gave me a hard time telling me to do it already... Addi-Ree spent her first night in her crib. I felt a little empty last night, honestly. While I laid there, listening to the baby monitor on its highest volume on my nightstand.... I missed her. I know she couldnt stay in her basinet beside my bed forever... but I'm not happy about moving her to her crib all alone in that room either. I missed her even more this morning , I'm so used to looking down and seeing her grinning first thing in the mornings... today I had to go into her room.... but she was so happy to see mama.
This is her when I came in to get her this morning... she did so good last night.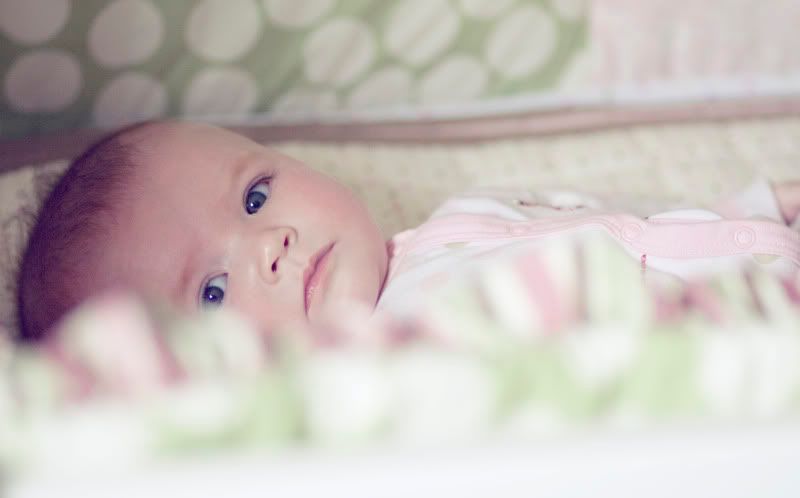 My baby girl is growing way too quickly.